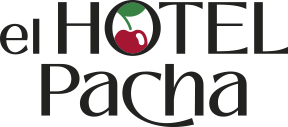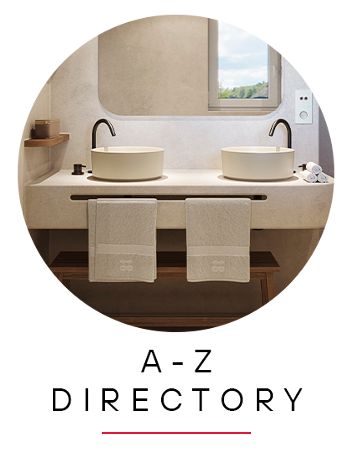 Welcome to El Hotel Pacha
We have created this A-Z directory so you can learn about our services in the most convenient and practical way by simply searching in alphabetical order.
We will be happy to assist you at reception or by phone for any query.
We wish you a very happy stay in our hotel and on the island.

The Management
---
A-Z DIRECTORY
---
A
ADAPTORS
The voltage in Spain is 230V AC. You can reqüest an adaptor at reception leaving a deposit which will be refunded at your c/out.
AIR CONDITIONING SYSTEM
Each room has an individual air conditioning system which can be controlled from a wall device. To use it, electricity must be activated with the room key in the slot at the entrance. For safety reasons, the terrace door must be closed for it to work.
AIRPORT
Ibiza Airport is 9.6km distance from El Hotel Pacha, approximately 15 minutes by car, depending on traffic. Contact the Concierge or Reception team if you wish to book a taxi in advance.
AMENITIES
You will find amenities accessories for your personal hygiene in the bathroom. If you need something else, please contact Reception.
ANIMALS
Pets are not allowed inside rooms or any area of the hotel, except service-dogs
B
BIKES
If you would like to discover Ibiza by bike, contact our Concierge team.
BLANKET
In your wardrobe you will find a blanket for your bed.
BOARDING CARD
For printing, please send your PDF with your boarding cards to recepcion@pacha.com
BOATS
If you would like to spend a day by the ibicencan coast or visit Formentera, contact our Concierge. They will offer you boats and sailing boats available to book depending on your needs.
Call Reception when your luggage is ready and a Bellboy will come to pick you up.
BREAKFAST
Breakfast Buffet is served from 8:00 to 11:00 at the Restaurant.
If you wish, you can also request a Breakfast in your room. Room Service will inform of the cost.
Room Service will apply a supplement for any service aside from the order.
C
CHECK-IN
Check-in time is from 15:00.
CHECK-OUT
Check-out time is at 12:00.
Call Reception when your luggage is ready and a Bellboy will come to help you with the luggage.
If you wish to extend your stay or delay your departure time, contact the Reception
as soon as possible to check availability and costs.
CREDIT
If you wish to make charges of restaurant or room service to your room you can make a deposit with your credit card at reception,
if not, you can pay the extras as you go.
COMPLAINTS
Please inform us about any incident, we will do our best to solve it immediately.
There are complaint forms at Reception at your disposal.
CONCIERGE SERVICE
Our team will attend any type of bookings and services such as:
· VIP tables and restaurant reservations.
· Club tickets sale
· Maps and island information
· Luxury car, limousine, boat, car, scooter and bike rentals
· Formentera tickets and excursions
· Courier services
· Flowers
We recommend you to make your reservations as soon as possible.
Contact in advance with rrppelhotel@pacha.com or recepcion@pacha.com
COURTESY SHOWER
If your departure flight is in the afternoon, you can enjoy in our pool until the last moment. When you wish, there is a courtesy shower available with towels for our guests.
CURRENCY EXCHANGE
In Reception you can exchange currency at the current rate of exchange.
D
DO NOT DISTURB / CLEANING SERVICE
Please hang the sign on your door depending on your needs and we will not disturb you.
DOCTOR
If you require medical assistance, contact with Reception and we will call a private doctor service for your assistance available 24h. Service not included.
E
ELECTRICITY ADAPTOR
Voltage in Spain is 230V AC. Electricity adaptors are available at Reception, prior payment of a refundable deposit when returned to Reception.
EMERGENCY ALARM
We have taken all precautions for your comfort and safety during your stay at Destino. Take your time to check your position in the map that you will find on the door. In case an alarm, stay calm and leave the room immediately closing all doors behind you. Go to the nearest emergency exit. In case of fire, activate the alarm and go to the nearest Emergency exit. Keep as close as possible to the floor to avoid smoke inhalation. Follow our employee's instructions.
EVENTS
If you wish to book a dinner or any event, contact with elhotel@pacha.com or Reception.
F
FLOWERS
If you wish to order flowers, contact our Concierge team.
G
GYM
All our guests can use Destino Pacha resort gym when the resort is open (only summer season)
The gym is open from 7:00 to 22:00.
We offer the most advanced sport machines on the market, so you can fulfill your personal training needs.
We offer you:
· Treadmill
· Elliptical machine
· Stationary bicycle
· Indoor bicycles
· Dumbbells
· Fitness balls
If you wish a personal trainer, contact our Concierge
H
HAIRDRESSER
If you want an appointment with a hairdresser, please contact Reception or Concierge
HAIRDRYER
All rooms have a hairdryer for your use.
I
INTERNET
For your convenience, we offer WIFI in all the hotel areas. You will be able to connect through our networks:
elHotel free WIFI lobby
elHotel free WIFI rooms
IRONING
Beside the laundry and ironing service, there are irons and ironing boards available for your use free of charge. Please contact Reception.
L
LATE CHECK-OUT
If you wish a late check-out, contact Reception to check availability.
The cost for this service is:
· Until 14:00 - Free of charge, depending on availability.
· Until 18:00 - 50% of your room rate.
· After 18:00 - 100% of your room rate.
Always subject to availability
LAUNDRY
In your wardrobe you will find a bag for your items and a form to fill out. We kindly ask you to check delivery times so we can return your items on time. 24h service for dry cleaning is not available if items are delivered during the weekend or a bank holiday. Please call Reception to pick up your bag from the room.
LIGHTING
To activate the electricity in your room, you must insert your key inside the slot that you will find at the entrance.
El Hotel Pacha has searched for simplicity and warmth incorporating LED technology to save the environment.
We have chosen two types of lighting, focalizing spots that require more intensity and on the other hand indirect lighting to create a special atmosphere.
LOST & FOUND
Any lost objects that are delivered to us will be registered and stored during 6 months, after that period everything will be donated to charity
Ask Reception if you have lost any items.
LUGGAGE
There is a Bellboy service that will help you on your check-in and check-out (only high season)
A free luggage store service is available for your luggage free of charge.
M
MINIBAR
We check the minibar daily. All products removed from the minibar are automatically charged to your hotel reservation for your convenience.
Please check the corresponding Minibar menu for prices through the QR.
P
PARKING & VALET
We have an outdoor parking, please contact reception to get the code to get in for free.
If you wish, our valet will park your car and keep your key with no charge.
PARTIES
Destino and Pacha club offer parties with very well-known DJ's. You can check our program at www.destinoibiza.com
To have access to the party, guests will have to be identified with a wristband that will be provided at Reception.
Subject to the party and events calendar, we inform you that children's access under 18 years old is totally forbidden to the party area from the beginning of the party, due to security reasons.
For capacity reasons, we inform you that friends or family not accommodated in the Hotel must purchase a ticket in order to access the hotel. Please note that they will only be able to access common areas (room areas not available).
PAYMENT METHOD
Cash, Visa, MasterCard or American Express are accepted payment methods.
PEOPLE WITH REDUCED MOBILITY
El Hotel Pacha is totally prepared for people with reduced mobility, adapted with ramps and no obstacles to access any area. We also have adapted rooms on request.
PHARMACY
The nearest open pharmacy will be informed at Reception.
PILLOWS
If you wish other pillow types or an extra pillow, contact Reception
POOL
Opening hours are from 10:00 to 21:00. There is a free towel service for the pool.
Due the small size of the pool we do not need a lifeguard
R
RECEPTION 24H
The Reception team will assist you 24h and will do their best to satisfy your needs.
RESTAURANT
Opening hours are available in the corresponding section in this directory.
For any external calls dial "0" followed by the complete number with 00 and the country code if necessary. Example: 0 (00 44) 777 777 777
El Hotel Restaurant offers a varied menu during the day with Mediterranean, Asian and Sushi specialties. If you wish, you can also enjoy our cocktails, juices, smoothies and the menu.
We recommend you to book in advance.
ROOM CLEANING
A complete cleaning service will be done between 10:00 and 18:00, unless a DO NOT DISTURB sign is hanging on your door.
After 18:00 you can request changing towels and toilet paper replacement.
ROOM SERVICE
Service available til 01.30hrs
S
SAFETY BOX
All rooms are equipped with a safety box with a security code. You will find it camouflaged in the last drawer of your desk. The instructions are on the safety box door. The hotel will not be responsible for any valuables or money not deposited inside.
SECURITY
There is CCTV around all the complex.
Even so, we recommend the following steps:
· Place all valuable objects in the safe of your room.
· Make sure you close your room door and terrace when you leave.
· Contact Reception immediately if you lose your room key.
· Do not leave valuable objects or money in your room.
· Do not leave your luggage unattended in public areas.
SEWING
We have sewing kits at reception. If you require a professional sewing service, ask at Reception.
SMOKING
By law, it is not permitted to smoke inside rooms or in interior public areas.
We kindly ask you not to smoke inside the room and use the provided ashtrays on the terrace.
SUNBEDS
Guests can use any type of sunbed free of charge
T
TAXI
Contact Reception if you need a taxi service. The taxi company only accepts bookings for Airport services. We recommend you to book in advance to avoid waiting.
TELEPHONE
Your telephone is provided with intuitive buttons to attend you as fast as possible.
TRANSFER
There is an external private transfer service. Contact Concierge if you wish to book it.
U
UMBRELLA
In case of need an umbrella will be provided at Reception, prior payment of a refundable deposit when returned to Reception.
W
WAKE UP
To request a wake up Service by phone, call Reception. You will receive your call at the time requested.
WELLNESS CENTER
There is no wellness center in the hotel, but our guests can make an appointment in Destino resort wellness center, when it's open.
This area is created for your comfort. Massages, body and facial treatments, manicure and pedicure, hairdressing and make-up.
Check opening hours and treatments in the specific section of this directory
We recommend you to book your appointment in advance, you can contact our Concierge or directly by email: wellness@destinoibiza.com