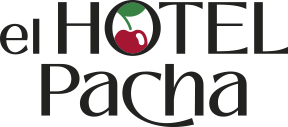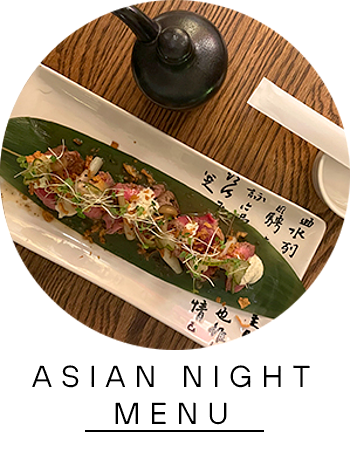 If you have any type of food intolerance, please notify our staff, we can inform you of all the information regarding products that contain allergens.
---
Daily Menu ⇲
From 1 p.m. to 4 p.m.

Monday
Bread veal witch cheese (Wiener schnitzel) sided with pasta of the day
Tuesday
Grilled salmón with ponzu sauce sided with courgette carpaccio with parmesan and walnuts
Wednesday
Roast-beef with vitelo sauce sided with "camisa provolone"
Thursday
Bbq ribs sided with vegetables tempura with romescu sauce
Friday
Beef entrecot sided with cesar salad
Saturday
Pizza of your choice accompanied with Burrata and Kumato salad
22€
Includes ONE drink (glass of wine, beer, soft drink or water).
---
Sushi ⇲

Thursday, Friday and Saturday
From 8 p.m. to 11 p.m.
NIGIRIS
Marinated Entrecote / Quail Egg / Truffle
€ 4
Ventresca tuna / Japanese Sesame Sauce / Japanese Onion
€ 5
Salmon / Miso Gratin
€3.5
MAKIS
Tempura / Cream Cheese / Salmon / Prawns / Roe / Spicy Mayo
€ 19
Tuna Roll : Avocado / Spicy Tuna / Tempura
€ 24
Salmon Roll : Salmon / Crab / Avocado / Chipotle Mayo
€ 20

Veggie Roll : Pickled Daikon / Shitake / Carrot / Avocado / Pickled Onion

€ 18

TEMPURA
Vegetables
€ 15

King Prawn
€ 18
TATAKIS
Ventresca / Ponzu Sauce / Potato Straws / Salmon Roe
€ 26
Entrecote / Pickled Shimeji / Japanese Onion / Yuzu / Truffle / Golden Apple
€ 20
---